How it work
Wondering how you can effortlessly make your home connected with Mercu? It's only 3 steps as follow: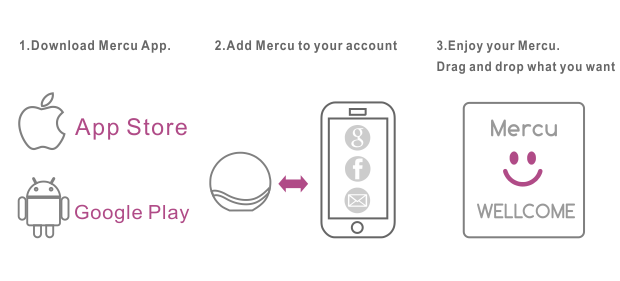 Easy to share your Room and Event
You can log in with Facebook or a Google account, to instantly share monitor images, event notifications, and keep family members up to date about your current situation.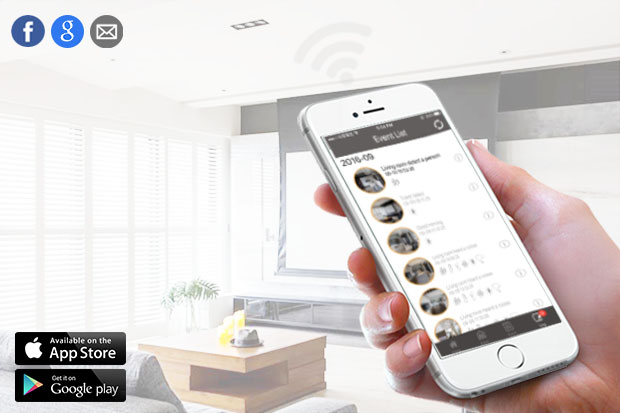 Using simple drag-and- drop operations, you can easily set up alarm conditions and monitor all the rooms in your house. It gives you the ability to easily monitor and control your home from the convenience of your smartphone or tablet while giving you peace of mind.
Event Playback
You can use the APP to search for past events and instantly play them back allowing you to quickly evaluate the current status of your home.
Local storage and cloud backup
As well as the Built-in SD card slot, dropbox will also sync a copy of all your files in cloud storage. Ensuring your files will never be lost. If your SD card is damaged, by simply replacing a new card, you can access your cloud storage and restore the lost data. If by any chance you lose internet connectivity, data will be saved on the local SD card first and once the connection is back, a copy of all your data will automatically be synced to your cloud storage.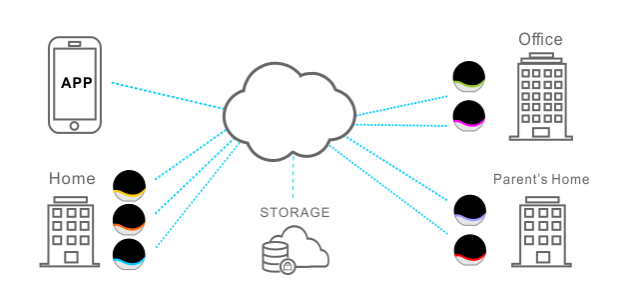 Voice Memo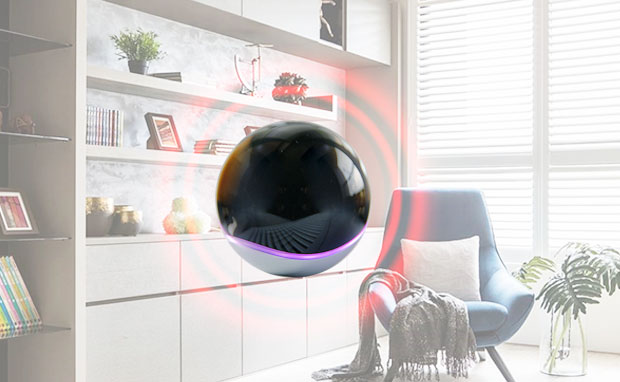 When an intruder is detected, an alarm sound will be triggered to scare the intruder away. Mercu can also be programmed to play pre-recorded voice messages such as welcome messages and has a programmable alarm function to remind you of important events.
Night Vision
Even in complete darkness, using the built-in wide angle infrared illuminator, clear images are captured.